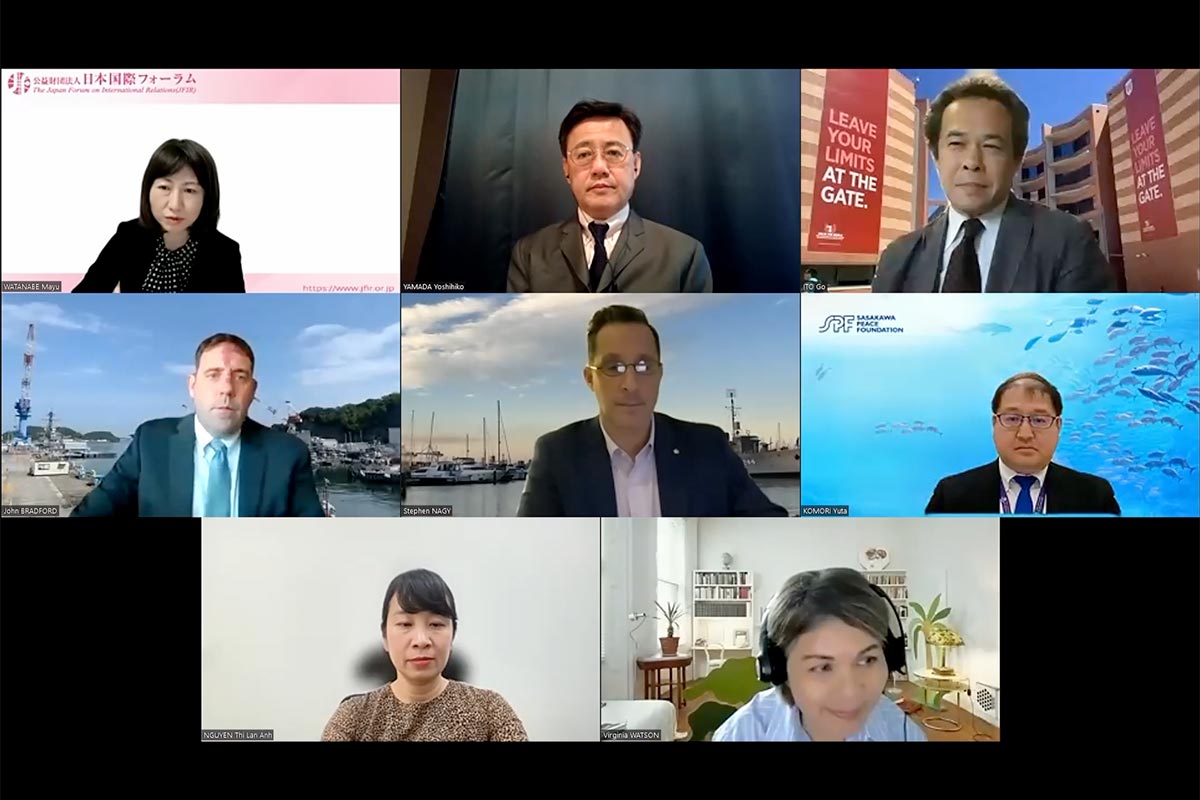 The Japan Forum on International Relations (JFIR) hosted a webinar focusing on the old and new theme of "Who owns the ocean?"
Coastal states want to have broad maritime interests of their own, while countries that do not have access to the sea tend to claim the sea as a common space.
The theme of this webinar is to explore the equilibrium point of these opposite directions.
The panelists from the United States, Canada, Singapore, Vietnam, and Japan had an in-depth discussion on maritime stability. The following were the panelists: ITO Go (Distinguished Research Fellow, JFIR), NGUYEN Thi Lan Anh (Director of Research, Diplomatic Academy of Vietnam), KOMORI Yuta, Senior Fellow (Ocean Policy Research Institute, Sasakawa Peace Foundation), Virginia WATSON (Professor, the Asia-Pacific Center for Security Studies), YAMADA Yoshihiko (Professor, Tokai University), John BRADFORD (Senior Fellow, Rajaratnam School of International Studies (RSIS)), and Stephen NAGY (Professor, International Christian University (ICU)).
Date and Time: Friday, March 10, 2023, from 4:00 p.m. to 5:30 p.m. JST
Meeting Format: Online via Zoom webinar
Participants: Approximately 100 people
Video: