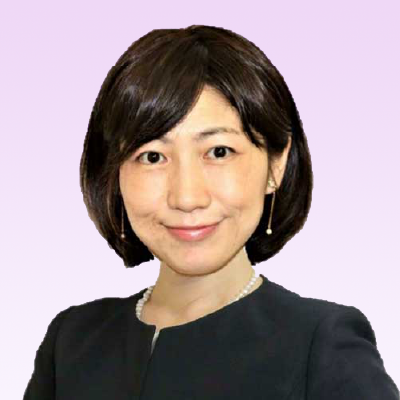 It is my honor to assume the role of President of The Japan Forum on International Relations (JFIR). Enlisting your support and advice, I wish to endeavor with all my might to carry out the duties expected of me at this organization.
Nearly two decades have already passed since I joined JFIR on September 11, 2000. Exactly one year after, the September 11 terrorist attacks occurred in the United States. Witnessing the collapse of the World Trade Center towers, I realized a tectonic shift taking place in the post-Cold War international order. This convinced me of an ever-increasing role to be played by policy-oriented think tanks like JFIR.
Since then, at the front line of JFIR's activities, I have concentrated my efforts to facilitate its day-to-day operations thereby enhancing its research capability, as well as to establish an extensive network with world's leading think tanks. Today, making the most of such network, I am delighted to be a part of the track II diplomacy as a working member.
Since its foundation in 1987, then still in the midst of the Cold War, JFIR has issued 37 sets of policy recommendations, organized international symposia in and outside of Japan, and conducted a number of research projects, aiming to elucidate frontier issues of the times and foster public opinion. It is undoubtedly by sheer dint of the unsparing efforts exerted by former Presidents, late Mr. HATTORI Ichiro, Prof. ITO Kenichi, Dr. SHIMADA Haruo, and Amb. HASHIMOTO Hiroshi, that JFIR has been able to demonstrate the accomplishments of these activities and gain high reputation from within and outside of Japan. And this makes me feel fairly humbled.
To date, the international society has moved from the U.S-led world of uni-polarity spawned by the end of the Cold War, to that of multi-polarity, and then to the current stage of the world of non-polarity. Indeed, the international society is witnessing a relative retreat of the U.S. as the 'police of the world,' a series of game-changing moves of such rising powers as Russia and China, frequent occurrence of terrorism across the globe, and the surge of populism in the advanced democracies. In a world facing with the once-in-a-century power transition, I am quite convinced that the raison d'etre of JFIR has now been ever more justified for its unwavering commitment to its mission since its foundation to "discuss earnestly the future course and roles of Japan in the international society and proactively make policy recommendations."
Under such a major shift in the international sphere, we the JFIR would like to continue to take our mission sincerely and deploy ambitious activities in pursuit of peace and prosperity of Japan and the world. Besides, we wish to fulfill our mission as a public institution more proactively by reaching out directly and widely to the public opinion in and outside Japan through effective use of our website and SNS, along with the new tools in the high-tech information era. Therefore, it is my sincere hope that JFIR remains in your continued support and cooperation.
June, 2019

WATANABE Mayu, President