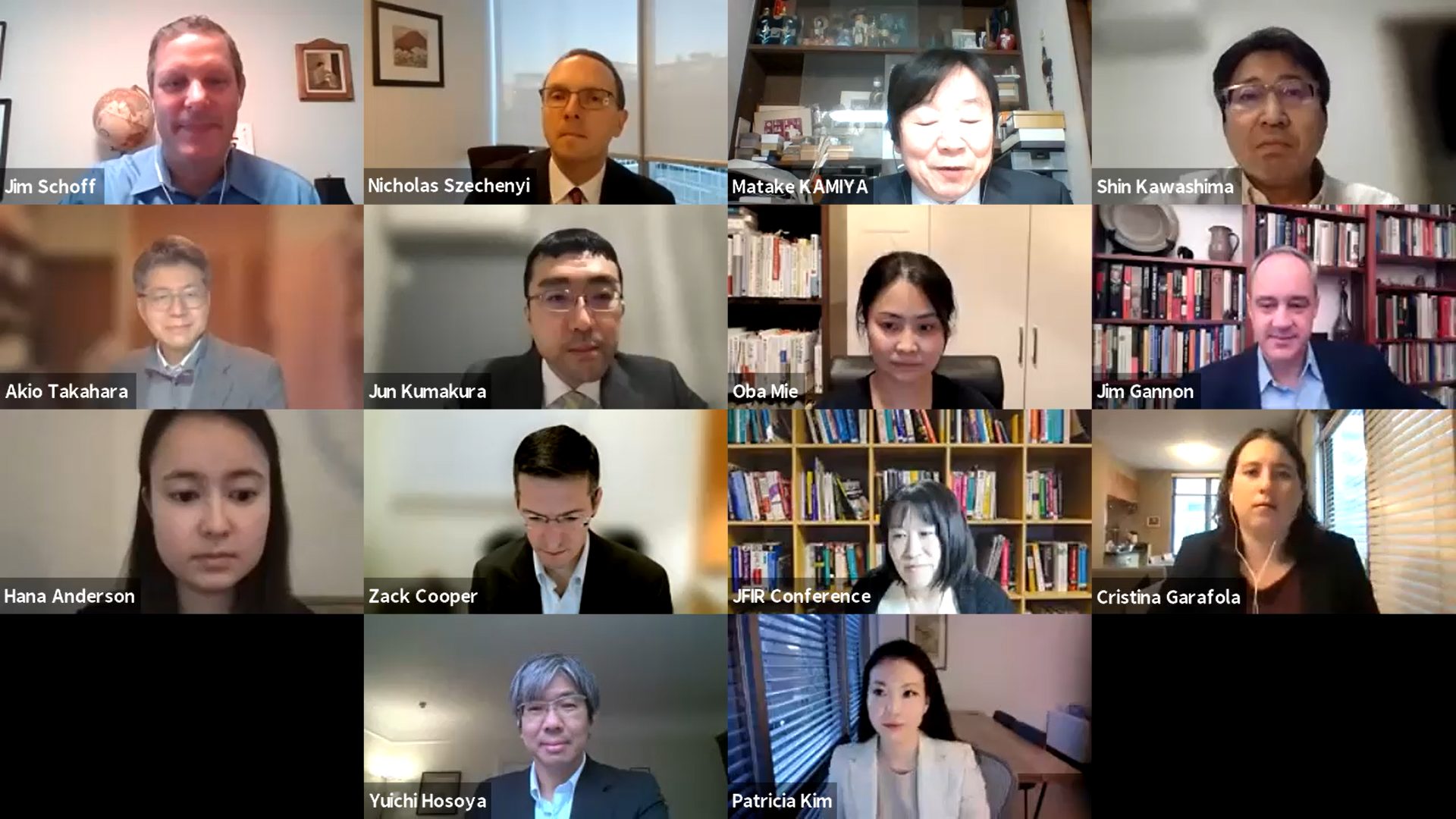 The Japan Forum on International Relations (JFIR) and the Carnegie Endowment for International Peace (CEIP) co-hosted the first U.S.-Japan small-group joint workshop, "Alliance China Policy Coordination Related to Democracy/Human Rights Promotion", as part of our research project "China Risk and China Opportunity in the Free and Open Indo-Pacific Era".
Three scholars shared their perspectives and insights on the theme of the workshop. The following were the scholars: KURATA Toru (Professor, Rikkyo University) and KUMAKURA Jun (Associate Professor, Hosei University) from Japan, and Nick Szechenyi (Senior Fellow and Deputy Director of the Japan Chair, the Center for Strategic and International Studies (CSIS)) from the United States.
The workshop participants actively engaged with each other and the scholars during a facilitated group discussion to exchange their views on the topics.
Date and Time: Wednesday, November 3, 2021, from 9:00 p.m. to 11:00 p.m. JST
Meeting Format: Online via Zoom video conference